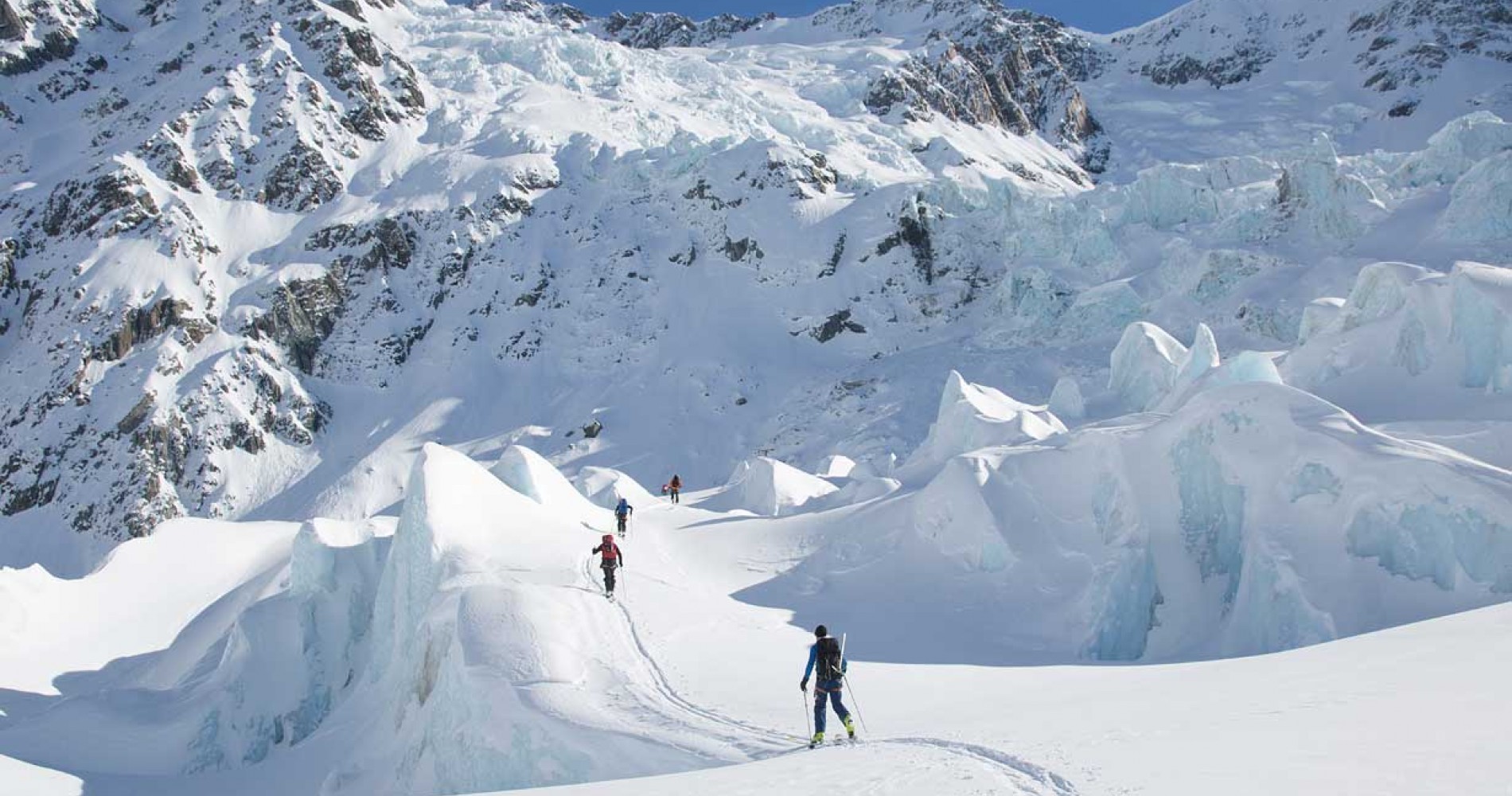 Ski Touring on the Mannering Glacier (Photo: Alpine Recreation)
Ski Guide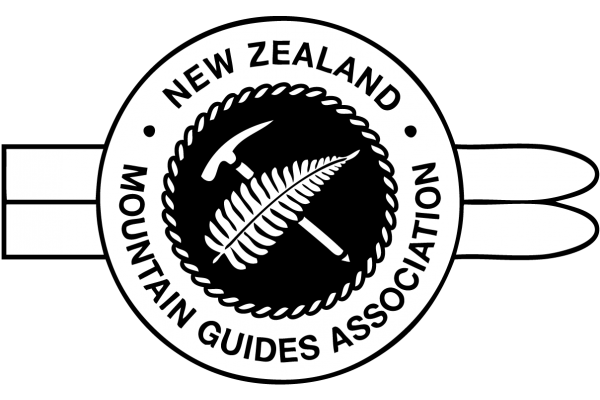 Ski Guides are able to undertake all skiing (and snow boarding) activities in New Zealand, including ascents of non-technical peaks (no harder than grade 1 Logans) as part of a ski tour.
Ski Guides have the guiding and instructional skills needed to work in the backcountry ski and snowboard environment. This includes but is not limited to heli ski guiding, ski mountaineering and instruction, on glaciated and non glaciated terrain. NZMGA Ski Guides are leaders in the field of avalanche safety and management and in addition to guiding, often work as specialists in avalanche hazard management as both snow safety officers on snow sport areas and/or as avalanche instructors.
The specialist Ski Guide and Climbing Guide qualifications are national qualifications, recognised in New Zealand and Canada (Association of Canadian Mountain Guides - ACMG).
The history of separating the pathways largely stems from the development of heli-skiing, first in Canada and then New Zealand. The NZMGA and ACMG have enjoyed a close relationship and interchange of guides for many years. Our qualifications pathways are very similar enabling relatively free interchange of specialist guides as well as supervision from either NZMGA or ACMG qualified guides.
Individuals who are pure snow boarders may, at the discretion of the TSC, enter the NZMGA ski guide programme on a snow board. However they must complete the programme on skis to the standard required of all ski guides.
Many guides are competent on a snow board as well as on alpine and telemark skis.