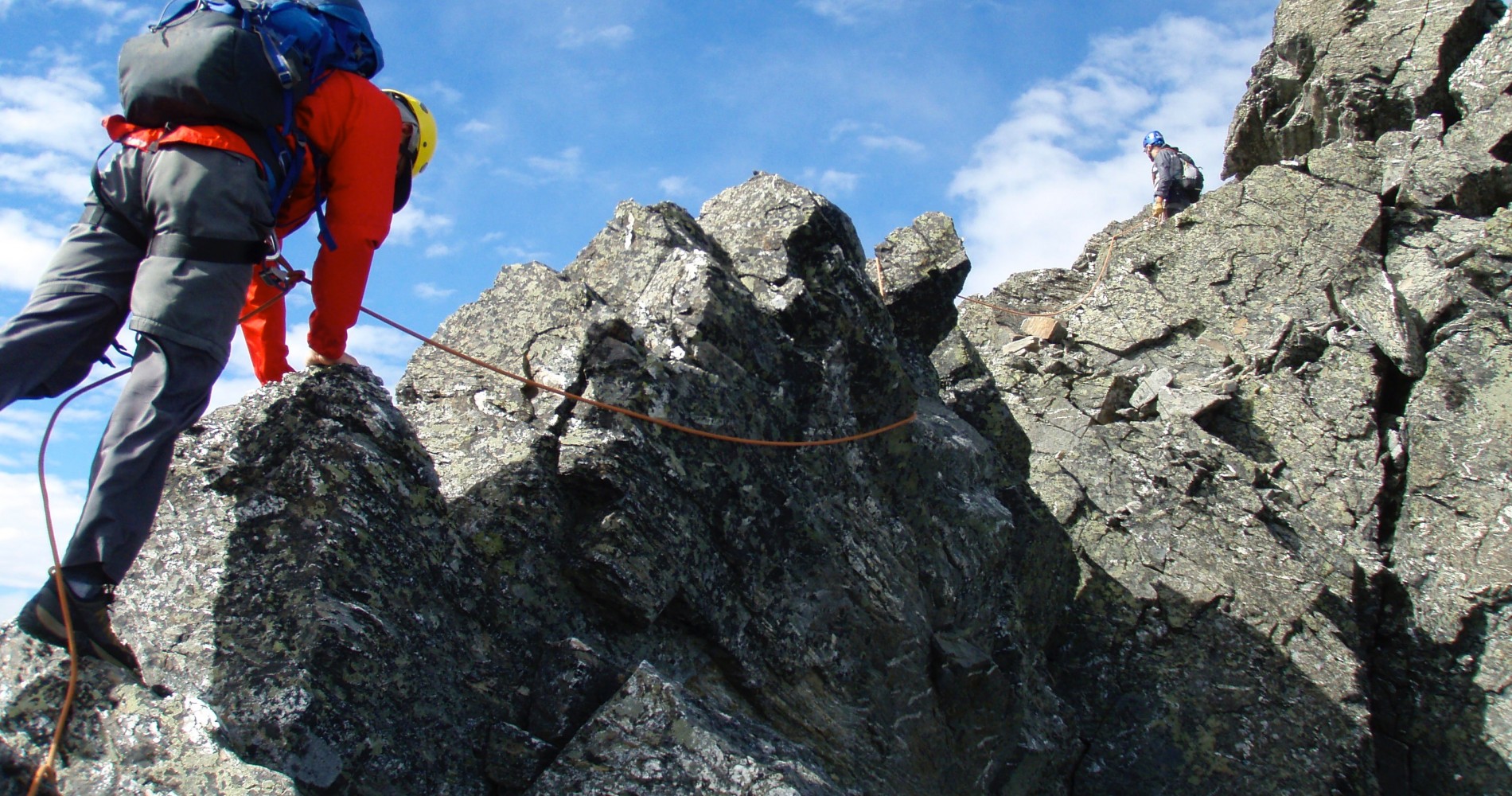 Single Cone (Photo: Gideon Geerling)
Assistant Climbing Guide
A member who has passed the NZMGA Training and Certification Scheme Level 1 assessment in the Climb discipline.
Assistant Climbing Guides are required to work within a supervision programme where a mix of direct and indirect supervision is provided by an NZMGA or ACMG Climbing Guide, or an IFMGA Mountain Guide. There are specific terrain limitations governing the work of Assistant Guides.
Some responsibility for the actions of the Assistant is with the Supervising Guide.
Under direct supervision there are no specific terrain limitations.
For an Assistant Guide working under indirect supervision, there are some specific terrain limitations:
Grade 3 minus (Logan) is the maximum terrain that an Assistant Guide can work on under indirect supervision. For an Assistant Guide to work on terrain above Grade 3 minus, they must be directly supervised by an IFMGA Mountain Guide, or NZMGA Climbing Guide. (Note: This change is to be fully applied as of April 2012. Until then the supervising guide shares responsibility of guide's work actions under indirect supervision.)
Assistant Climbing Guides with less than 20 days guiding experience may not guide more than one client on routes harder than Grade 1. For example, it is inappropriate for an inexperienced Assistant to guide the North West Ridge of Mt Aspiring with two clients.
Assistant Guides with less than 20 days logged guiding experience are not permitted to be the senior guide on an instruction course on glaciated terrain with more than four clients.
It is inappropriate for assistants to guide in their non-certified discipline.