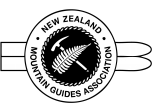 Peter Bilous
Peter is an avalanche education industry leader with over 25 years' experience heli, cat and ski tour guiding in Alaska, Canada, Asia and his home in NZ.

He employs a systems approach to risk management in the mountains. Peter expects students and clients to fully understand and be able to communicate the risks of a given day and shares/demonstrates how the dangers can best be mitigated; most often via effective terrain selection and management.

Peter feels extremely fortunate to be able to use nature's largest white board; the mountains, to share these concepts in a way that allows folks to safely return again and again – while sniffing out the best snow available in the process.
Contact Peter